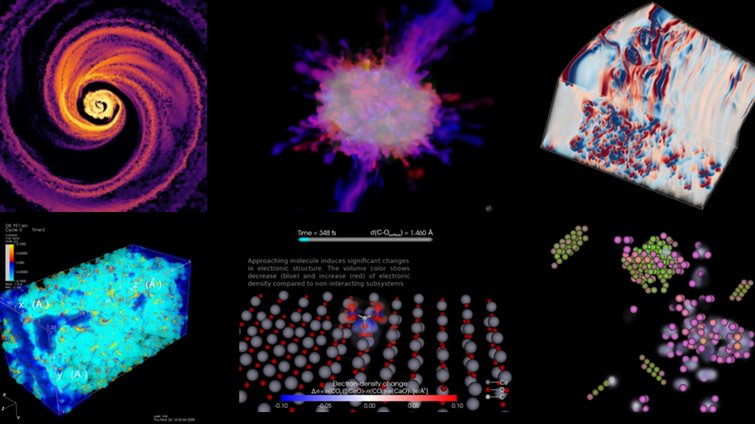 High-performance computing and data analytics application support for the MPG
The MPCDF provides high-level support for the development, optimization, analysis and visualization of high-performance computing (HPC) and data analytics (HPDA) applications to Max-Planck Institutes with high-end computing needs, e.g. in astrophysics, fusion research, materials and bio sciences, polymer research, and theoretical chemistry.
MPG supercomputer Cobra
Based on Intel Xeon Skylake-SP processors and Nvidia GPUs (V100, RTX5000): 3424 compute nodes, 136,960 CPU-cores, 128 Tesla V100-32 GPUs, 240 Quadro RTX 5000 GPUs, 529 TB CPU RAM (DDR4), 7.9 TB GPU RAM HBM2, 11.4 PFlop/s peak (FP64) + 2.64 PFlop/s peak (FP32). 100 Gb/s Interconnect (Omnipath, nonblocking fabric over individual islands of 626 nodes). Operational since April 2018.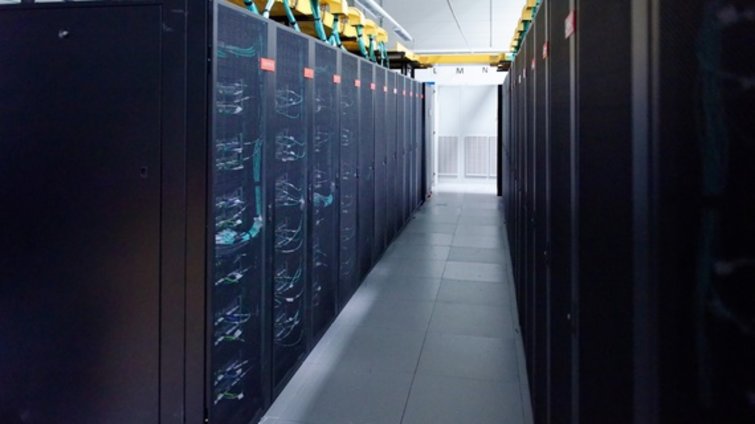 MPG supercomputer Raven
Based on Intel Xeon IceLake-SP processor 8360Y and Nvidia A100 GPU: 1592 CPU-compute nodes, 114,624 CPU-cores, 457 TB RAM (DDR4), 8.8 PFlop/s theoretical peak performance (FP64), 192 GPU-accelerated nodes providing 768 Nvidia A100 GPUs, 30 TB GPU RAM (HBM2), 16 PFlop/s theoretical peak performance (FP64, including tensor cores and host CPUs). HDR InfiniBand interconnect.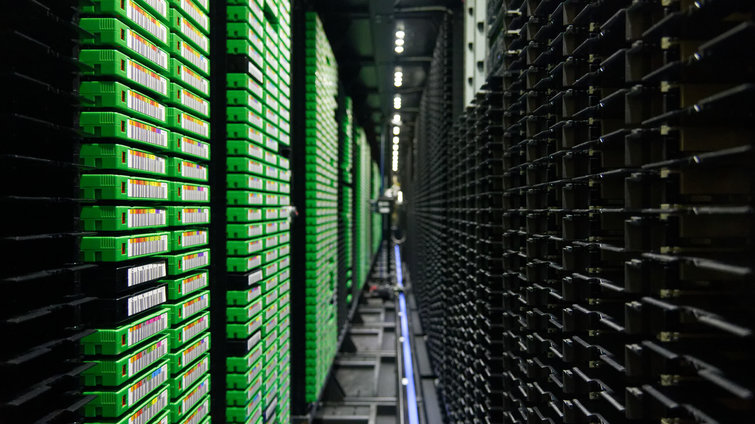 IBM tape library
IBM TS4500 tape library. In total, MPCDF tape libraries provide a capacity of more than 105,000 LTO tape slots and 200 LTO tape drives and store more than 300 Petabytes of long-term archives (HPSS) and backups (IBM Spectrum Protect). The data archives of Max-Planck scientists include experiment and simulation data from many science areas, e.g. from life and materials sciences, astro and fusion research, and also treasures of the World Heritage like sound recordings of endangered languages or images of historic frescoes.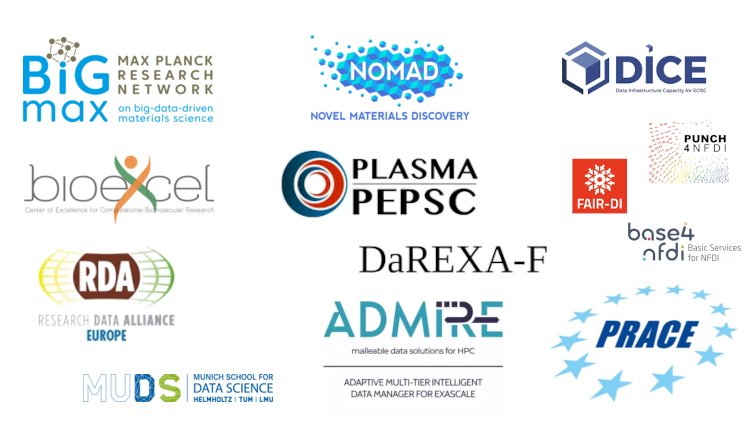 National and international projects
The MPCDF, in partnership with different Max Planck Institutes is engaged in several national and international projects and research consortia, such as EU Centers of Excellence, with a focus in high-performance computing, data analytics and data management.
Welcome to the Max Planck Computing and Data Facility (MPCDF)
News at MPCDF
News
A new issue of the MPCDF computer bulletin Bits&Bytes was released. Read about high-performance computing software, the new object storage in the MPCDF HPC Cloud, automated slurm deployments, gitlab, the new IBM tape library,  open positions and ...
Large scale numerical simulations performed by scientists of the Max Planck Institute for Solar System Research (MPS) on the supercomputers Cobra and Raven at the MPCDF led to new findings that challenge the conventional understanding of solar ...
The new supercomputer for the Max Planck Society to be built by Atos and based on latest AMD processor technologies will replace MPCDF's Cobra system in the course of 2023 and 2024.
A new issue of the MPCDF computer bulletin Bits&Bytes was released. Read about high-performance computing software news, using Docker containers in the MPCDF GitLab CI environment, GO-Nexus, an enhanced data transfer and sharing service for MPCDF's ...